After knitting the Lady Eleanor Shawl from Scarf Style

I came up with a smaller scarf pattern that I could teach at my LYS. Here's my sample knit in a Japanese Yarn that I can't find the label for right this second. Write if you really need to know the name.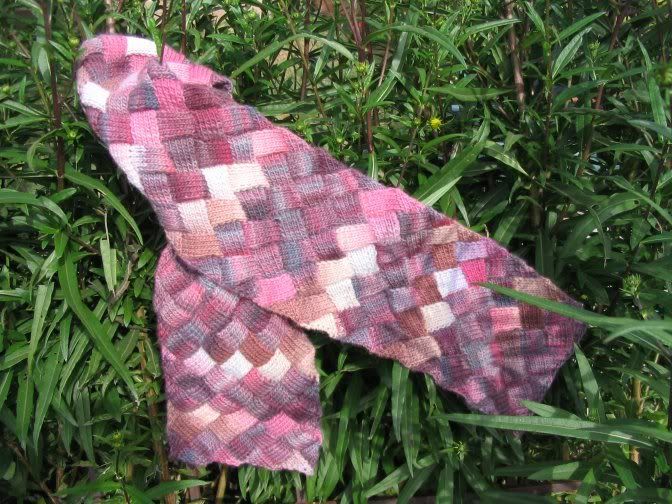 Here's a close up
I really enjoyed teaching this class. Here's one of my
student's scarf (9/25/06 entry)
. She spun her own long run color yarn which was so pretty before she even started to knit; you need to go see what it looks like knit into this pattern.
Several months ago Nancy in my spinning class gave me two
Stapelia
plants. The large flower one bloomed today. This is the strangest flower I've ever seen!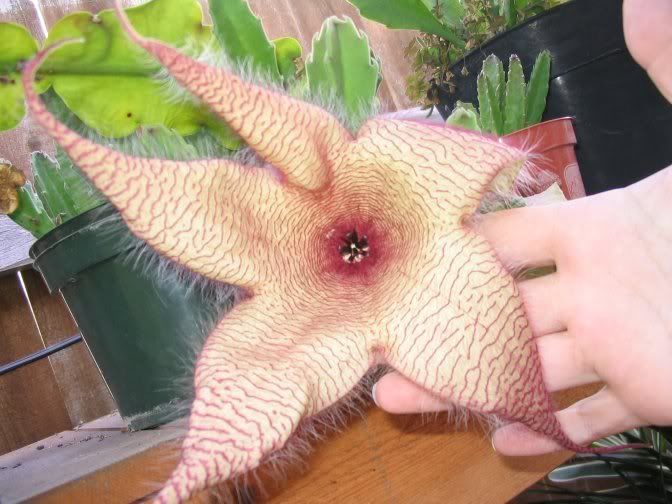 There's another bloom that looks like it will open tomorrow. You can't see in the picture but all those purply lines are really lines of long purple hairs. And the thing attracts flys to it's center. Definately the

weirdest flower

I've ever grown!
My shot of this evening's sunset; it was gorgeous tonight!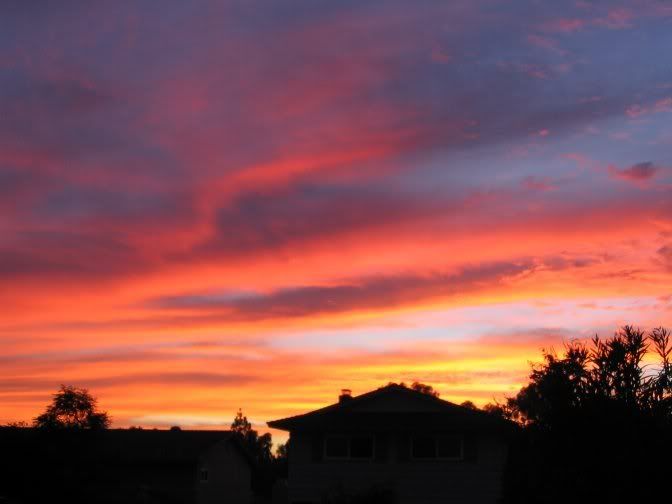 I took ten pictures, it just kept getting better and better.
And to close let me introduce you to my Siamese,
Tibor Gergley
(Ty to those that know him.) One of my three boys - the cat brothers.
10.10.06 I've been ask about my scarf, here's the numbers:
Entrelac scarf was made from 5 skeins of Diamusee made by Diakeito.
size 7 needles 40g=109 yds.
Scarf measures.70 inches by 8 inches.