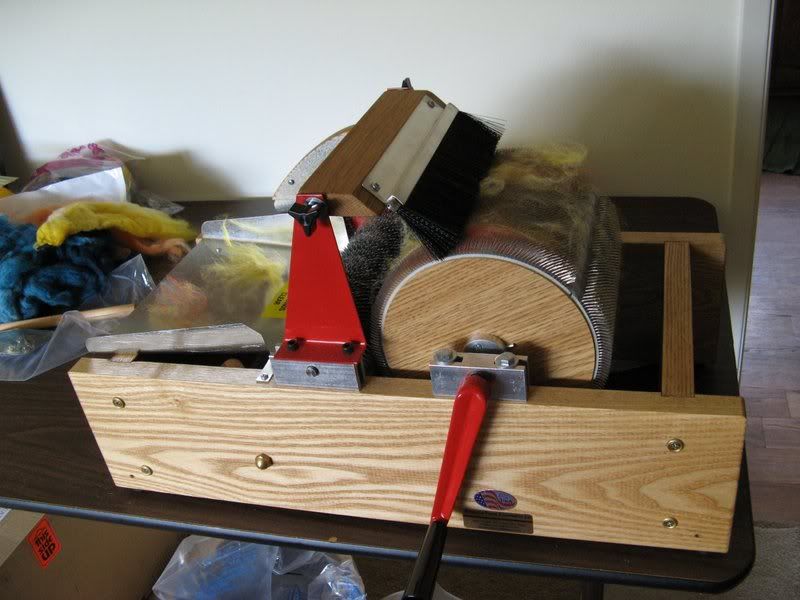 My new bigger Drum Carder arrived Wednesday!!!
Here she is, #405 a
Strauch Drum Carder.
I sold my Petit Drum Carder two weeks ago and have been waiting on delivery; checking the UPS tracking everyday. (UPS tracking doesn't track much. It shows when the package was delivered to them, when they expect to deliver and nothing in between; it wasn't very satisfying but I still couldn't help checking on my box.)
After playing with this model for a few hours I am very happy I moved up from the Petit. Everything is more substantial and works nicer/smoother. Take the handle; on the Petit you had to use it with the handle over the edge of the table otherwise it (your knuckles) hit the table while #405 is tall enough that the handle easily clears the table top.
My original purpose in getting a larger model was that for the same effort you could process nearly double the fiber with a larger drum. I was right about that but the larger drum makes the whole process, feeding the fiber in to removing the finished batt, much smoother. I'm sorry I don't have the words to explain how well this new toy works.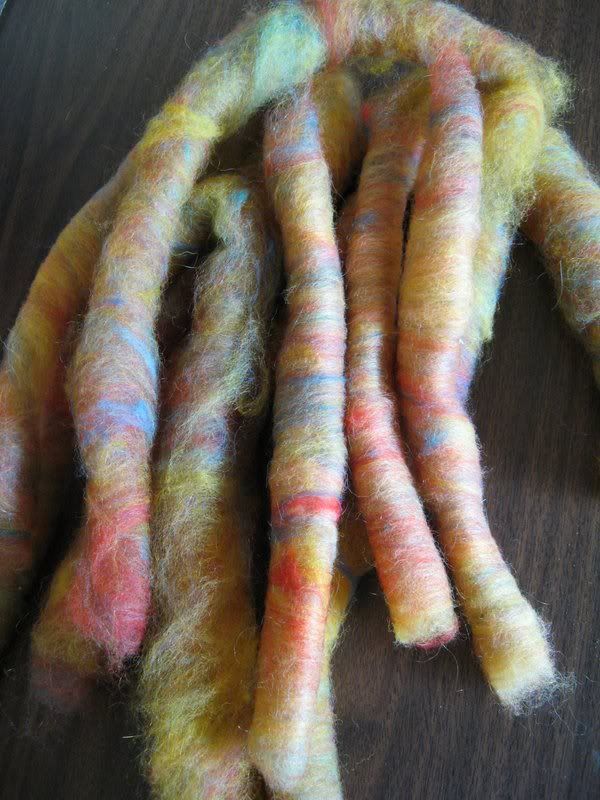 Just a few hours of playing with some colored fiber yielded this pile of rolags
A close up
I've started spinning.