My new Canon camera has a feature I've never had before called image stabilizer. You can get a very good photo in a moving car! I kept shooting out the window even when I couldn't see through the eyepiece or see the LCD screen on the back.
Driving east on Highway 40 between Kingman and Flagstaff we had a stunning view of
San Francisco Peak.
As we drove Monday morning, the changing view and sun angle on the mountain kept us entertained the entire drive.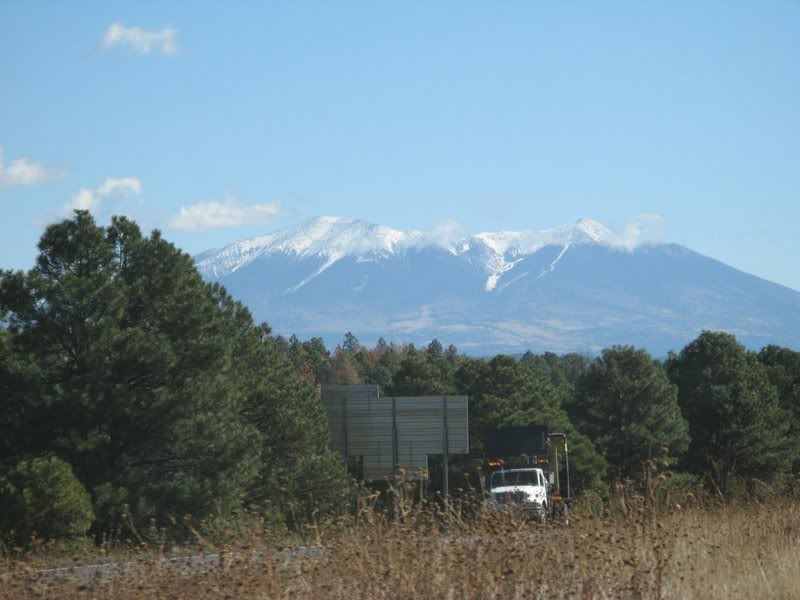 The weather was beautiful on Monday; there was a storm moving in that pushed these wonderful clouds ahead of the front. We found ourselves just standing and watching the sky.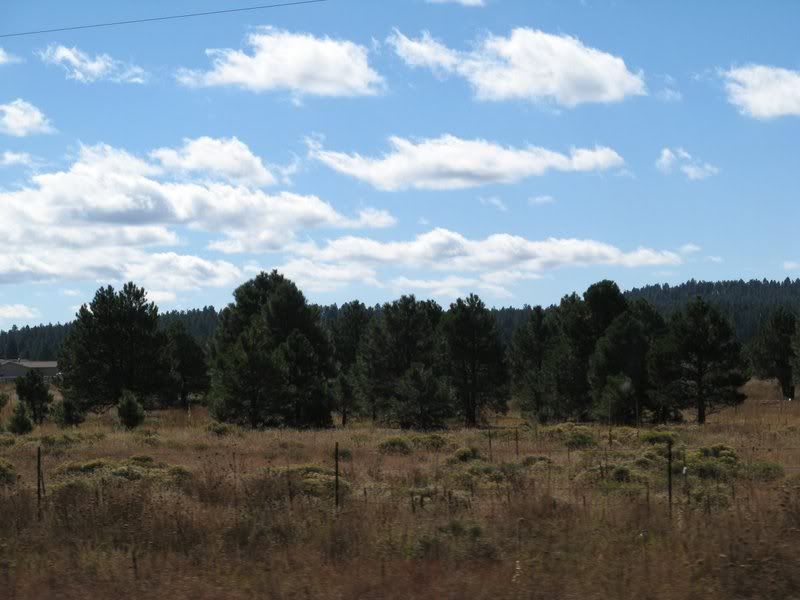 Tuesday morning we woke at 5am in our A-frame cabin to strange noises on the roof. (We're such Southern California weather dorks!) It was hailing and snowing; we didn't recognize the sounds. Luckily we had been to the store the night before and had stocked up on food and water and the Inn supplied us with firewood; so we built a fire in the wood burning stove, made eggs for breakfast and just sat and enjoyed the weather. I can't tell you how snug it felt to sit in front of a fire in your cabin out in the woods, drinking warm tea, knitting and watching it alternately rain, snow and hail. View of the hail on the porch taken standing at the cabin door. (Can you believe how enthralled we are with this weather? Wish I could say that we scheduled this when we made our reservation?)
It dried up about 11 AM so we got ready to go to our favorite restaurant in Flagstaff. (Save that for later) When we finally made it outside we found the top of the car still covered with hail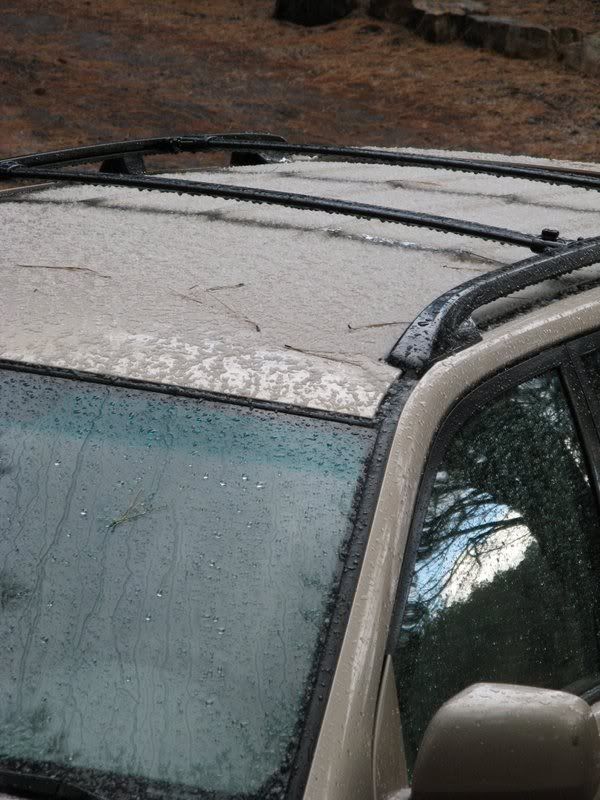 Wednesday morning we awoke to a frost dusted wonderland. The new camera has a super close macro setting so I braved 22 degrees to take ice crystal pictures.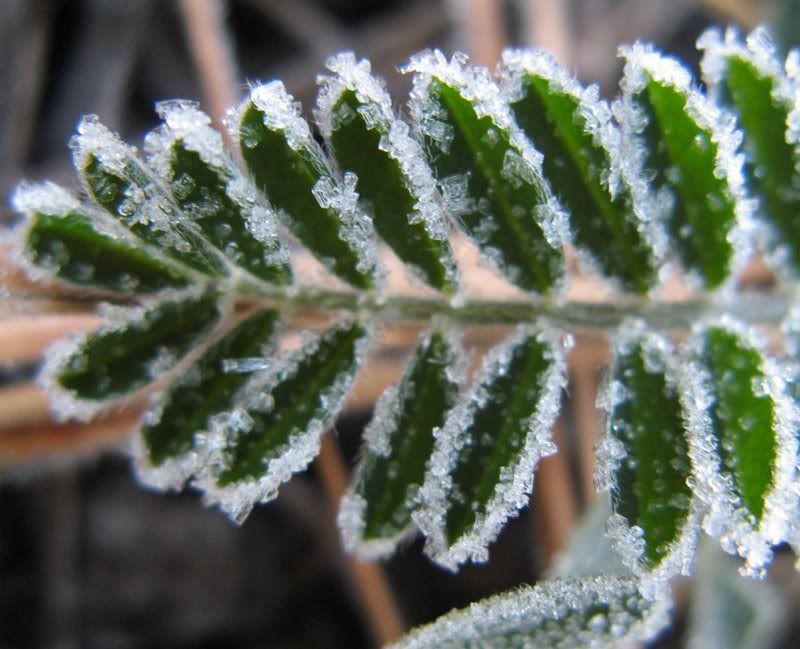 Next post more Vacation less weather, promise.