We're three days into Socktoberfest so where's my sock entry?

Behind as usual but I am working on a sock -

ALWAYS

have a sock in progress!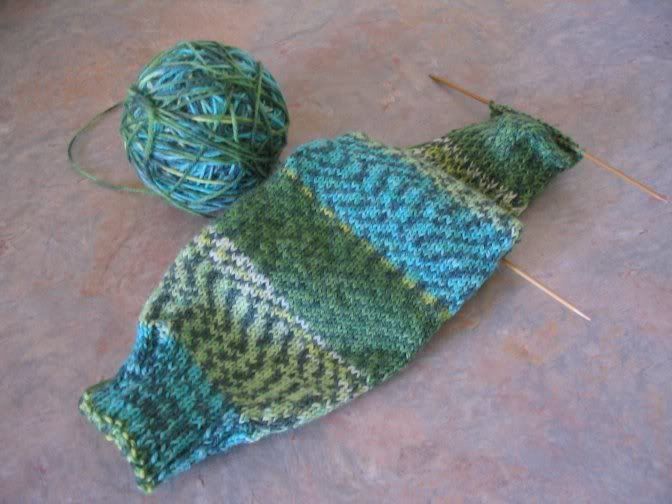 My regular top down sock pattern in Opal Rainforest Chameleon.
I learned, and still use as my basic sock pattern, from the Ann Norling pattern #12 Basic Adult Socks.

Socks are my portable project for appointments and meetings; I always have one on the needles. No problem with SSS (single sock syndrome
)
as I cast on the next sock, whether it's the second with the same yarn or new yarn, as soon as I finish a sock. I always try to keep one sock at the leg or foot section so I can have rounds of knit only which I can do without looking.

I do try to always sit in the back at meetings so as not to be too noticible or distracting. No complaints so far.



Usually I'm project oriented and once I've made a pattern I'll never repeat but socks just seem to always be at hand when I need distraction.



What have I bought recently??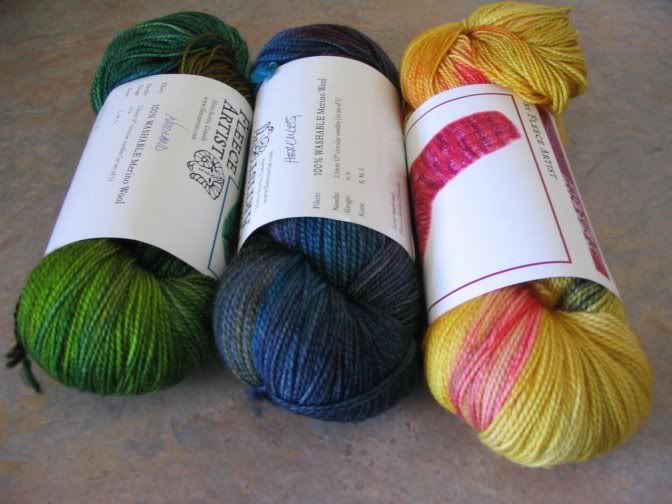 More Sock yarn, silly!
This is from
Little Knits
, superwash merino dyed by Fleece Artist. The green and brown called Woodland is fabulous. Think I'll have to cast on with this soon, I'm a sucker for anything green. The other two are: Tiger and Hercules.
That's it for my opening Socktoberfest bog.