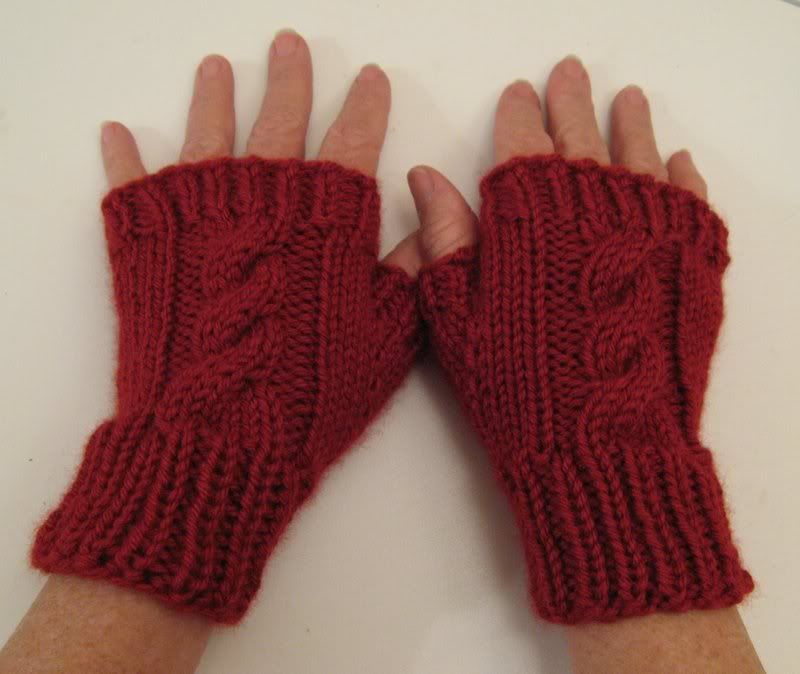 I've been making fingerless gloves; finally found a pattern that fits perfectly plus they're fun to knit. The pattern is from
Pretending Sanity
They're like eating potato chips you can't stop knitting 'em! On size 8 needles in Chunky yarn they're a quick knit.
This pair is make in
Panache from Knit Picks
. Cuddly soft in Alapca, Cashmere, Silk and Merino. (I bought 2 skeins, if I had bought a third plus left overs from the first pair I'd have enough yarn to make a whole second pair. That would be two pair for $15USD minus shipping costs.)
I only made one change to the pattern, I knit all the ribbing on one size smaller needles. See the ribbing on the left wrist is looser than on the right? Right hand ribbing was done on size 7 DPNs.